Articles
Special Issue Journal of Travel and Tourism Marketing. "Marketing Science Applications in Tourism and Hospitality Research"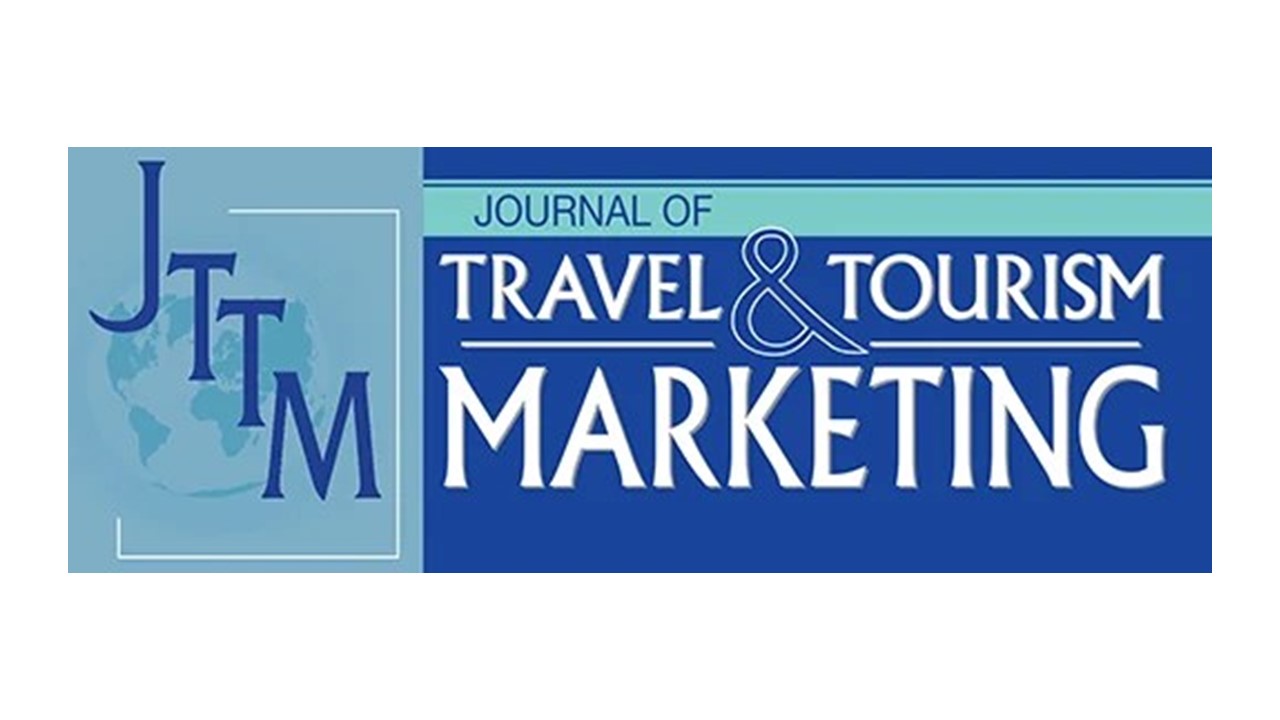 Marketing science plays a crucial role in driving theoretical and empirical advancements in tourism and hospitality research as it provides the empirical foundation needed to test, refine, and advance theoretical concepts and solve empirical issues in the field, thereby developing more accurate and critical theoretical frameworks that contribute to the existing body of knowledge. While marketing science places its primary emphasis on articles that address crucial research inquiries in the field of marketing through the application of mathematical modeling, this special issue also welcomes: i) quantitative empirical papers that communicate noteworthy discoveries; ii) papers that report practical applications with a particular focus on issues related to methodological implementation; iii) behaviorally oriented papers that enrich our comprehension of marketing through theoretical or empirical contributions that may potentially result in the creation of mathematical models.
The objective of this special issue of Journal of Travel & Tourism Marketing is to act as a catalyst for inspiring fresh ideas in the marketing science of hospitality and tourism encouraging high-quality quantitative scholarly research. The special issue extends its invitation to researchers not just from the field of marketing but also from economics, and allied disciplines. It welcomes contributions that employ theoretical and/or empirical approaches.
Researchers who are interested are strongly encouraged to submit their papers for consideration, and they are welcome to send their submission earlier than the deadline.
While all accepted papers will appear in the same issue, these accepted papers will be published online as soon as they are ready for online publication.
Topics within the marketing science in hospitality and tourism include, but are not limited to:
| | | |
| --- | --- | --- |
| Advertising | Forecasting | Promotions |
| Artificial Intelligence | Generative Artificial Intelligence | Revenue Management |
| Chatbots and Intelligent Virtual Agents | Internet of Things | Rivalry and Competitive Strategies |
| Consumer Behavior | Marketing Research | Sales Force |
| Digital Platforms | New Product/Service Development | Segmentation Strategies |
| Distribution Channels | Pricing Strategies | Service Robotics |
CRITERIA FOR ACCEPTANCE
The assessment of manuscripts will consider their academic value and contribution as well as the meaningful insights they offer to assist decision making in destinations and businesses in the hospitality and tourism industry.
SUBMISSION GUIDELINES
Completed manuscripts between 6000 and 10000 words should be submitted at any time from now until August 15, 2024. All submissions will be blind reviewed by at least three reviewers. Authors will receive feedback on their manuscripts by October 15, 2024. Completed papers incorporating the reviewers' feedback must be submitted by November 15, 2024. The special issue will be published in the last issue of 2024. As indicated, accepted papers will be published online as soon as they are ready for online publication.
Please send all submissions via JTTM URL link. During the submission process, please state clearly that your submission is intended for publication consideration in the special issue "Marketing Science Applications in Tourism and Hospitality Research".
GUEST EDITORS
Juan Luis Nicolau, PhD,
Willard and Alice S. Marriott Professor, Howard Feiertag Department of Hospitality and Tourism, Pamplin College of Business, Virginia Tech, USA. Email: 

This email address is being protected from spambots. You need JavaScript enabled to view it.
Abhinav Sharma, PhD
Assistant Professor, Dedman College of Hospitality, Florida State University, USA. Email: This email address is being protected from spambots. You need JavaScript enabled to view it.
Felipe Ruiz-Moreno, PhD
Associate Professor, Department of Marketing, College of Economics and Business, University of Alicante, Spain. Email: This email address is being protected from spambots. You need JavaScript enabled to view it.