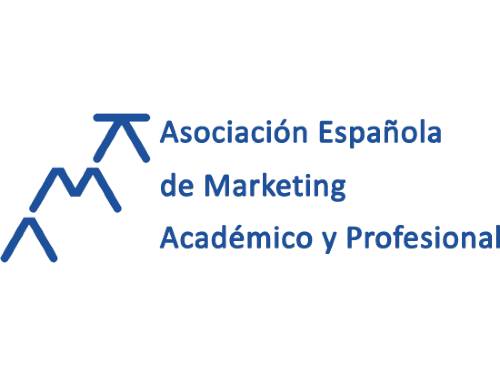 PREMIOS AEMARK 2020
Los premios de AEMARK no directamente vinculados al Congreso Internacional de Marketing se mantienen a pesar de la cancelación del mismo, y continúan sus respectivos procesos de candidaturas y resolución. En particular, siguen en vigor los siguientes reconocimientos:
Premio Trayectoria en Marketing
Premio Mejor Tesis Doctoral
Premio Mejor Artículo de Investigación
Premio Mejor Artículo Publicado en la Spanish Journal of Marketing -ESIC
Premio al Mejor Revisor de Spanish Journal of Marketing -ESIC
 
El pasado 1 de junio de 2020 finalizó el plazo de presentación de candidaturas al Premio a la Trayectoria de Marketing y al Mejor Articulo de Investigación.
 
Respecto al Premio a la Trayectoria en Marketing, se ha recibido una única candidatura, correspondiente a nuestro añorado compañero Rodolfo Vázquez Casielles, de la Universidad de Oviedo. El apoyo de sus compañeros de departamento, y el gran número de adhesiones recibidas evidencian su gran contribución al Área de Marketing y su categoría profesional y humana.
 
En cuanto al Premio del Mejor Artículo de Investigación, se han recibido un total de 19 trabajos, publicados en revistas de prestigio internacional como el Journal of Business Research, Journal of Interactive Marketing, Current Issues in Tourism, Industrial Marketing Management, European Management Journal o Journal of Product Innovation Management, entre otras. Es para todos un motivo de alegría observar la gran calidad e impacto de la investigación en Marketing que se realiza en España.
 
En cuanto al Premio Mejor Tesis Doctoral, este año se han recibido 15 candidaturas. Las Tesis Doctorales fueron defendidas entre el 16 de mayo de 2019 y el 9 de mayo de 2020, al menos uno de sus directores deberá haber sido socio de AEMARK durante al menos dos de los últimos cuatro años. Las Tesis candidatas al premio proceden de 10 universidades de toda la geografía nacional.
 
Los ganadores de los premios AEMARK 2020 se comunicarán en la Asamblea General que se celebrará en septiembre en formato virtual, y sobre la que se enviará más información en las próximas semanas.
 
¡Muchas gracias a todos por la participación en los premios y la colaboración en las comisiones y jurados!